Barstow, California is located in the High Desert of San Bernardino County and faces unique market challenges. While I have been intrigued by a number of recent cautiously optimistic reports indicating a recovering housing market, I also realize that these may not apply to Barstow. The "experts" have been citing a variety of data indicating very modest increases in both the volume of sales and the price of homes being sold. While nationally, and even statewide, the statistics might point to a recovery, the truth is that ALL REAL ESTATE IS LOCAL.
Local economic pressures always provide the greatest influence upon the local real estate market. If a factory closes and people must leave the area in search of jobs, the increase of available housing will depress the market and force a downward pressure upon the price of sales and the actual number of units sold. Conversely, the introduction of new job markets will create an increased demand for homes and a resulting increase in prices.
Knowing that San Bernardino County was one of California's hardest hit counties in this recent recession, I was interested in the local Barstow Market. I did a little research using the local Barstow MLS (Multiple Listing Service). Admittedly, this provides only a partial picture – not every home sold is sold through the Barstow MLS. However, it does provide a snapshot that might be useful.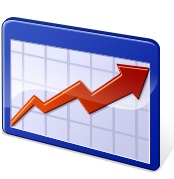 Comparing the first six months of 2011 with the first six months of 2012 we find that the average price for a single family home in 2011 was $74,075. In 2012, it was $76,415. This represents an increase of about 3% - somewhat consistent with national reports. However, the volume of sales does not show the same increase. Rather the average number of sales dropped from 30 units per month to only 26 units per month. Over the past several years the Barstow MLS reports a fairly consistent yearly average monthly volume between 28 and 30 units. Mostly likely, sales will increase bring this year's average back in line.
Has the recovery come? Can we expect a continued price increase in Barstow homes? I think it is too early to make that determination. The market still faces many unknown challenges. The City Council continues its efforts to bring additional industry to our community. If they are successful, the local market will change significantly. Personally, I hope for their success.
Barstow CA Real Estate – EXIT Strategy Realty for all your sales and listings
The EXIT Strategy Realty Team is one of Barstow's fastest growing real estate offices, striving to provide excellent service to all our clients. Our dedicated team is trained to assist you in all aspects of Real Estate transactions from Land and Lots to Ranch Estates. We specialize in residential sales for buyers and sellers in the San Bernardino County High Desert communities of Barstow, Helendale, Yermo, Newberry Springs, Daggett, Hinkley, Victorville, Apple Valley, Hesperia, and the surrounding communities. Call us now and allow us to use our expertise to help you transition to your new home and reach your dreams.(760) 256-2299